The holidays are here. And if you're yet to amplify your Shopify site with all the Holiday eCommerce marketing strategies, then kick-start with the right Shopify Apps.
Top 10 Shopify Apps for driving Holiday Season Sales
Free Shipping Bar by Hextom
Everyone loves free shipping, especially during the holiday season. And what better way to draw more customers to your store and boost sales than with free shipping incentives. The Free Shipping Bar by Hextom is an easy way to set up and manage stores of all shapes and sizes.
Key Features of Free Shipping Bar by Hextom:
Display free shipping offers in a customizable bar and slide out
Show progressive messages when customers add items to cart
Track the performance of each bar to know your sales figures
Display page targeting on specific pages like home page, product pages, or collection pages
Geo-targeting options: Set different bars to display to visitors from other locations
Complete customization of the bar – with background images relating to the holiday, emojis, etc
Exclusively responsive and optimized for all screens
Pricing:
Basic Plan – Free
Premium Plan – $9.99/month
Privy – Pop-ups, email & SMS
When planning your holiday marketing strategy, you need to add email marketing to your list. You need to draw dormant customers to your site and keep visitors from leaving. The email, popups & SMS app by Privy helps do just that.
Key Features of Privy – Pop-Ups, Email & SMS:
Completely customizable with the mobile-friendly display, including win wheels, announcement bars, embedded forms for emails, and flyouts.
Bulk or single code integration
Targeting campaigns based on cart abandonment, cart value, timer, geography, pages, number of visits or orders, referrals, language, and more
Running automated A/B testing to understand how small changes can change conversion rates
Upsell modals with add to cart buttons
Sending reminder emails, auto-responders & texts to turn signups into sales
Sending newsletters, order follow-up emails or texts
Pricing:
Basic Plan – Free
Privy Convert Plan – $20/month
Privy Email Plan – $13/month
Privy Text Plan – $10/month
BOLD Upsell
Help increase your Shopify store sales with last-minute customized upsell offers. The BOLD upsell app helps add complementary products to the users' current shopping basket to increase sales. This is great for products that have add-ons that the customer may be unaware of.
Key Features of BOLD Upsell:
Create upsell and cross-sell offers in minutes
Upsell from a single product to a kit or bundle option
Tracking upsell performances to optimize offers
Trigger strategic recommendations based on cart value or specific products
Reduce overselling by hiding out of stock products
Upselling to customers based on previous offer responses
Customized styling to maintain branding throughout
Pricing:
14-day Free Trial
Starter Pack – $9.99/month
Plus Pack – $19.99/month
Premium Pack – $39.99/month
Pro Pack – $59.99/month
Continue reading below
Looking for the Right@ marketing advice for your Shopify Store?
Get started with a free 20 min consultation with one of our Shopify Experts
Schedule Now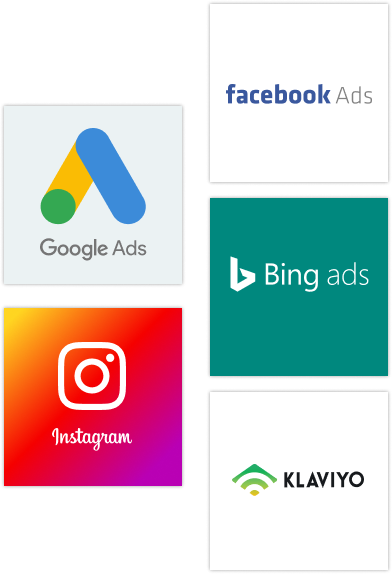 Rise: Gift Cards & Loyalty by Rise.ai
Giving meaningful gifts in the holiday season is difficult. What do you buy someone who has everything? This is where Gift cards work well. The Rise App helps customers give the perfect gift, while it helps eCommerce business owners increase revenue.
Key Features of Rise – Gift Cards & Loyalty:
Building an enhanced Gift card and store credit program on Shopify
Customers can also send digital gift vouchers directly via IM or Email to recipients
Multi-channel capability— the Gift cards can be used across multiple stores— online, Shopify POS
Integrate referral programs and reward customers who refer friends
Easy automated bulk Gift Card and voucher integration
Offer store credit to wishlist apps and organizations
Instant delivery of gift cards hassle-free
Pricing:
7-day Free Trial
Starter Pack – $19.99/month or $0.2 per order above 100
Small Business Pack – $59.99/month or $0.15 per order above 400
Pro Pack – $199.99/month or $0.1 per order above 2000
Premium Pack – $599.99/month or $0.05 per order above 12000
Upsell Popup – Sales Pop Up by SpurlIT
Help your Shopify store get more sales by using the Upsell Popup app by SpurlIT. The app displays beautiful responsive coupon popups to help convert visitors. With different holiday sales themes, including a Christmas theme to boost sales, the app provides for all seasons and offers.
Key Features of Upsell Popup by SpurlIT:
Easy-to-use-editor to make a nice-looking popup that matches your store design
Unique pop up offers for specific customers
100% mobile-friendly app with complete mobile-optimized popups
One-click installation and easy to set up
Easy to use editor with beautifully built exit pop up that matches any Shopify store design
Pricing:
90-day Free Trial
Basic Plan – $2.95/month
Premium support – $11.95/month
Bold Discounts – The Sale App by BOLD
BOLD discounts are great for eCommerce businesses looking for the next big thing for Holiday Sales. You can create categories in seconds and automate sales icons on items that you are putting up. You can also schedule daily/weekly/seasonal deals that lead up to the actual sale.
Key Features of BOLD Discounts:
Reducing cart abandonment by adding sales without discount codes.
Sync prices change over various platforms with one app
Motivate shoppers with countdown timers
Highlight deals with customized sales icons
Run unlimited promotions without the risk of combining discounts
Add discount codes with other upgrades to reward loyal customers or new subscribers
24*7 chat support with real people
Pricing:
14-day Free Trial
Basic Plan – $19.99/month
Advanced Plan – $34.99/month
Continue reading below
Want to Customize Your Shopify Store?
Get started with a free 20 min consultation with one of our Shopify Experts
Schedule Now
Facebook Ads by Ad Intelligence INC
This automated app is perfect for running Facebook ads to re-engage customers who left without making a purchase. This app is ideal for Holiday season sales or pre-season sales. All you need to do is write out your message and set a daily budget.
Key Features of Facebook Ads by Ad Intelligence INC:
Re-engage site visitors with fully automated ads on Facebook and Instagram
Achieve higher sales with personalized retargeting messages for cart-abandoners
Offer upgrades or improved versions of your products
Expand reach by showing relevant ads to potential customers
Show complementary products to encourage repeat purchases
24*7 customer support
But the app only works if you have:
A finished store with at least three products
More than 100 daily visitors
Completed trial and selected a plan on Shopify
Are an admin of at least one active Facebook page
Pricing:
14-day Free-Trial
Lite Plan – $19/month
Basic Plan – $49/month
Standard Plan – $249/month
Advanced Plan – $499/month
Social Sharing Buttons by Zota Box
Social Sharing buttons by Zotabox help integrate over 10+ social media accounts, including Facebook, Google Plus, Twitter, YouTube, Pinterest, Instagram, and LinkedIn. This helps get visitors to market your store through their social media pages.
Key Features of Social Sharing Buttons by ZotaBox:
Increase social shares by adding over 20+ accounts like Facebook, Pinterest, Instagram, Twitter, LinkedIn, YouTube, Blogger, Tumblr, and more
Popular Messaging options and QR codes for Whatsapp, Snapchat, Line, Viber, Messenger
Multiple styles, colors, sizes
Easy to use and mobile-friendly
No coding knowledge required
Pricing:
30-day Free Trial
Starter Pack – $12.99/month
Express Pack – $29.99/month
Platinum Pack – $79.99/month
Stamped.io Product Reviews UGC by Stamped.IO
The Stamped.io app helps capture and showcase high-impact content from the customer's perspective throughout their buying journey. The app collects and adds user-generated content to your store. This helps add credibility to your store and your products.
Key Features of Stamped.IO Product Reviews UGC:
One-click set-up options
Complete mobile optimization that works with all themes
10+ onsite display widgets
100% customizable with logo, fonts, layout, colors
Free-text search for customers
Smart reminders with different subjects and messages
Multi-lingual support – English, French, and 15+ languages
Positive review posting on social media
GDPR compliant
Pricing:
Lite Plan – Free
Basic Plan – $19/month
Premium Plan – $39/month
Business Plan – $99/month
Fomo – Boost Sales by Fomo
When thinking about the fear of missing out, you need to show customers that they might miss out on the best deal of their life, especially during the Holiday Season. This is where the FOMO app comes in.
Key Features of Boost Sales by FOMO:
Show visitors live traffic in your store
Customized location detection to show relevant notifications to each visitor
Let Window Shoppers directly add items to the cart from their notifications
Connect Google Analytics or Slack to the app to share ROI with the team
Build customized webhooks without any code
Auto-optimized settings using the app's insights
Set customized Page Rules to help curate browsing experiences
Use customer avatar or images instead of thumbnails
Pricing:
14-day Free-Trial
Pro Plan – $19/month
Business Plan – $49/month
Advanced Plan – $99/month
Enterprise Plan – $199/month
Conclusion:
Now that you know which apps your Shopify store should not miss out on during the holiday season, hurry up and add them to your store. While these apps are great for seasonal sales, they can also help during everyday situations.
So, once you have your apps ready in your store, it is time to check out Omni-channel sales techniques to use.