Google announced its new algorithm update in November 2020, with the tentative deployment date of May 2021. This new Google algorithm update will focus on a section of user experience called 'page experience' and will add new metrics to measure the performance.
These metrics called Core Web Vitals will help measure the different aspects of loading times for each page. Before we go into the relation Google algorithm update has with eCommerce SEO, let us check what the update actually is and how it will influence eCommerce SEO.
Latest 2021 Google Algorithm Update:
The latest 2021 Google Algorithm update or page experience update has been updated to offer a better search engine experience. This can be done by favoring high-performance websites that provide quality content in the Search. The Core Web Vitals helps Google determine the page performance for given pages. This includes three new metrics:
a) Largest Contentful Paint (LCP)
b) First Input Delay (FID)
c) Cumulative Layout Shift (CLS)
Let us understand what drives these metrics and how it affects user experience and loading speed.
Largest Contentful Paint (LCP) is another Google page loading metric. It measures the milliseconds it takes for the largest block of content when the page loads. As this happens, the page appears wholly uploaded to the user. For example, if the most significant block is an image, then the page will not be complete until the image loads.
First Input Delay (FID) is another interactivity metric. FID helps measure the number of milliseconds that it takes a user to interact with a page with a button click. For example, FID is when you click on a shopping page, and it appears completely loaded. But when you click 'Add to Cart,' the button takes more loading time.
Cumulative Layout Shift (CLS) is another Google page stability metric. Out of all the three, this metric is the most complicated and measures the time it takes for all page elements to be completely loaded. So, when a user clicks on a specific component or a button, the page does not shift.
The best way to understand CLS imagine you are on a checkout page where the 'Checkout' options appear above the 'Go Back' button. But, say you forgot something to add to your cart and click the 'back button. When you see the page suddenly shift, this means that the page has poor CLS.
Continue reading below
Looking for the Right@ marketing advice for your Shopify Store?
Get started with a free 20 min consultation with one of our Shopify Experts
Schedule Now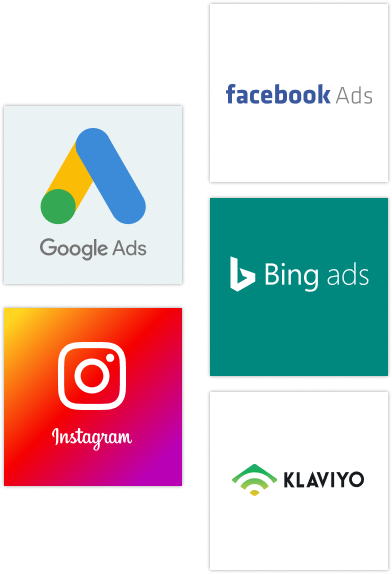 How can the new Google Algorithm Update help influence eCommerce rankings?
eCommerce SEO is an essential aspect of any online business owner. This is because organic search is one of the best ways to bring traffic to your website that is not linked to your paid campaigns. You may already have an SEO strategy in place, but you need to consider how this latest Google algorithm update will influence your eCommerce SEO.
While Core Web Vitals were being used to measure user experience, this newest update will become a part of the official SEO ranking option. With this update, Google will now determine which page to send their users to when they search for specific keywords. This is not only based on how the page solves the query but also on how the page performs.
So, if two pages answer the same query in simple terms, but one page is slower than the other, then Google will favor the page that has both quality user experience and answers the question.
As the Google algorithm update gets better at answer user queries, it gives users the best search answers. Core Web Vitals is not the only factor determining how the page rank performs, and it is almost essential to affect the incoming traffic to your eCommerce site through organic search.
How can page performance influence eCommerce businesses today?
Every eCommerce business owner understands the importance of user experience, including fast loading speed and interactive pages. These Core Web Vitals help measure the different loading speeds that help influence user experiences. We all know that customers do not like a slow page.
A study conducted by Google, users are at least 24% less likely to abandon a page before it finishes loading when a site meets the Core Web Vitals recommendations. But, a slow page has a severe effect on a website bounce rate.
Google has offered specific recommendations that measure up to a millisecond that the algorithm update deems acceptable quality user experiences. If you follow the recommendations provided by Google, your website will convert better, appear higher in search results, and reduce the bounce rate.
How can you check your own eCommerce website Core Web Vitals?
With the Core Web Vitals option of Google's latest update, you can get in-depth documentation explaining precisely what they are and which tools you can use for your website. You can also use Google Search Console to get a report to learn which pages are performing well and which are not.
Once you get a report, you can share the details with your team to address the issues. You could also use the Google Lighthouse option to check the real-time overall site performance with sub-performance scores to improve your website.
You can open Google DevTools in Chrome Browser and click on the audit tab. Once you run a report, you can see if the scores are red, yellow, or green. For any red scores, you need to address everything immediately.
Continue reading below
Want to Customize Your Shopify Store?
Get started with a free 20 min consultation with one of our Shopify Experts
Schedule Now
Wrapping Up
It is easy to lose yourself with the latest Google algorithm update. But with the latest ranking factors, especially for eCommerce SEO. If you listen to what Google has to say about your site and follow its recommendations, you have a great website and great content.