Google at the 2021 I/O conference announced a partnership with Shopify and shopping expansion — Shopify merchants can get their products listed and discoverable across Google Search, Google Shopping, YouTube, and other primary Google services. Google Channel is a Shopify App that will help merchants to reach their target audience and potential customers, as well as, get discovered across Google channels.
Google Channel — is amongst the top Shopify apps for marketing — and it's available for free (applicable charges present).
Continue reading below
Looking for the Right@ marketing advice for your Shopify Store?
Get started with a free 20 min consultation with one of our Shopify Experts
Schedule Now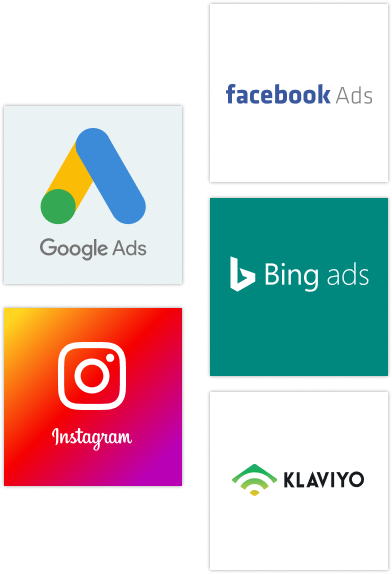 There are three awesome brownie points that you can get by using one of the best Shopify apps – Google Channel
Get discovered on Google, irrespective of your budget through the product promotions with Google's free listings and strategic Smart Shopping campaigns
Utilize Google's services to reach your targeted audience and potential shoppers, who are searching for products that you sell on your Shopify store
Analyze and optimize your campaign by tracking its results without Google Analytics or any other tools
How to configure Google Channel Shopify app?
Before we get into the step-by-step process of configuring the Google Channel app on your Shopify store, let's follow up and work on a few prerequisites.
Check out the Google Channel Requirements to determine whether your Shopify store is qualified to start a Smart Shopping campaign or not
Create an alias Google email account — which is basically your admin user account for Google Ads Account
Once you've sorted these two aspects of the prerequisites, install the Google Channel Shopify app from the Shopify app store
Here's an easy way to setup Google Channel app on your Shopify store
Log onto Shopify with admin credentials
Click onto Sales channels and opt for "Google"
Next, click on "Connect Google Account" and select either "create a new Google Account" or existing "Google Account"
Provide the Google Account information accessibility to Shopify
Check all the details you've added and click on "review" to complete the setup
Now, click on Google and go to "overview"
Once you've clicked on "Overview", select "Get Started"
After you've selected "Get Started", you will come across the following programs — "Free listings," "Marketing," and "Product feed"
One of the last few steps is to either create a Merchant Center account or select an existing account
Configure Merchant Center product feed sync through Shopify store
Next, click on "Product Feed Sync" and select "Get Started"
Click on your Shopify store and select "Connect"
Click on "Shipping Settings" and "Target Market" for confirmation and then click "Save"
Get review confirmation of your products by Google within 3-5 business days.
Continue reading below
Need ongoing support for your Shopify store?
Discuss your requirement for a free 20 min consultation session with one of our account managers
Schedule Now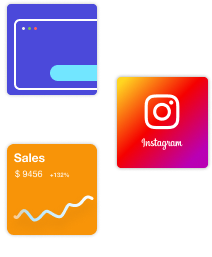 Reasons to integrate Google Channel app into your Shopify store:
The first reason is that it is a process of easy and automatic migration of your products to the Google system to make them appear at the top of the page of Google searches. And secondly, it is all about simplification of data feed. Apart from Google Channel, you should also incorporate your Shopify store with marketing and data apps. Check out these top Shopify apps.
With the recent partnership and shopping expansion, Google and Shopify are set to give a competitive edge to retail stalwarts — Amazon and Walmart. Shopify Merchants — therefore — should make the most of these Shopify apps and tools to get out there, appear on Google Search results and reach their customers for driving conversion and sales. The Google Channel integration will help Shopify merchants to become discoverable and accessible by their target audience. The fact that configuring and processing the app is super convenient and easy, makes it a hassle-free experience for the Shopify merchants. All you need is the right set of strategies and techniques to move forward with the app and its process.