Email and email marketing is still relevant. And using email marketing apps is imperative for eCommerce businesses.
Why?
For one, email is an active medium to connect with your target audience directly. You don't need third-party or external avenues, like social media platforms to interact with your consumers.
And email marketing is a holistic marketing approach for hiking sales and conversion, as well as, staying active amongst your users.
But, before we jump into the apps for Email Marketing, let's see a few benefits of Email Marketing:
3 Ways Email Marketing can Benefit eCommerce?
Easy way to promote, announce, launch and communicate to your customers
When sending out an email, you can promote, announce and even communicate with your customers. You can send out personalized messages that will connect your brand with them. With every email that you send out, you give customers a look into your business.
More cost-effective compared to other marketing campaigns
Compared to other marketing campaigns, email marketing is more cost-effective. According to Custora E-Commerce Pulse, email accounted for 19.8% of all transactions – trailing only paid search (19.9%) and organic traffic (21.8%). When you send out an email with a personalized subject line, you compel the customer to open the email and read through. This makes email marketing the most effective way of communication with customers.
Great way to build an email list and use it to connect with engaged and conversion-driven customers
When you create an email marketing campaign, you build your community. Once you get a customers' details and email, you can send engaging, conversion-driven messages to compel customers to notice your brand. Depending on the message, you can get customers to connect with your brand and buy your products. If your message is attractive enough, you can get customers to become your advocate and refer you to others.
Best Email Marketing Strategies for 2021
Cross-Sell and up-sell email campaigns offer 6.85% click-to conversion rate and increase AOV (Average Order Value) by selling additional products to customers:
When adding email marketing to your campaigns, you need to look at cross-selling and upselling options. This will help you keep the flow of communication going and help improve AOV or Average Order Value.
Start by showcasing complementary products to your customers. Give them an added benefit to the product they already have. This way, they can get the best utility from the products purchased.
Make the most of Triggered Emails — also called Behavioral Marketing Automation. Email fired when specific events or actions are undertaken by your store visitors — making the messaging to the core relevant to your audience:
When you create an email marketing campaign centered around a specific event or action, you create Behavioral Marketing Automation. These emails trigger emotion and connect with the customer on a different level. While most emails are made to connect with the practical aspect, while triggered emails connect more on an emotional level.
Design Campaign Tagging Framework to track links that drive the highest engagement and open rate:
When creating email campaigns, you need to make sure that you design a proper campaign tagging framework. This will help you track your opening rates to see which emails work and which do not. Once you know the type of communication your customers like – the design, the content – you can work towards creating better ones.
We know that customers do not buy a product in one go. With over 70% of users abandoning their shopping cart, emails are a great way to remind them of the products they have left behind. Sending out an email to the customer post-cart abandonment is also a great way to keep customers connected to your brand.
Stay out of Spam Filters if you want to save on your marketing dollars:
If you want to make sure that your customers see your email, you need to stay out of spam folders. Getting your email sent to the spam folder will mean that not only are you wasting your money, but it is not visible to the customer. So, to stay away from the dreaded 'Spam' space, here are some tips:
Avoid adding multiple links in the email
Keep exclamations to a bare minimum
Try to use default font options instead of obscure ones
Compress images – if the image is too big, it won't load
Keep images to a minimum
Do not use too many sale-sy words
Remember to add your physical address, and an unsubscribe link
If you have a Shopify powered store, you can churn the benefits of email marketing by integrating the best Shopify apps for email marketing, easily available via Shopify app store.
You might ask, "But there are thousands of email marketing apps available on Shopify app store. So, which one to choose?"
Don't worry. We've made your job easier. Here's a list of Top 10 Shopify Email Marketing Apps.
So, let's take a look at …
Continue reading below
Looking for the Right@ marketing advice for your Shopify Store?
Get started with a free 20 min consultation with one of our Shopify Experts
Schedule Now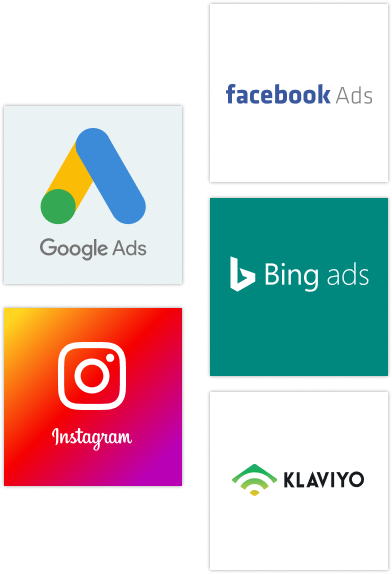 The Top 10 Best Shopify Apps for Email Marketing
Privy is one of the best email marketing apps for Shopify, considering it has over 23000 positive reviews. Users can not only send emails but also SMS opt-ins and close more sales.
The app also helps reduce cart abandonment and increase order sizes with customizable discounts.
Key Features of Privy:
Automations:

Easy to use autoresponders and reminder emails
Upsell modals with newsletter emails, abandoned cart emails, add-to-cart buttons and order follow-up emails

Integrations:

Easy integration with apps like Bronto, Smile.IO, Octano.AI, Recart, Shopmessage, and Adroll
Also easily integrate with Zapier, Google Analytics, Facebook and Slack
Offers SMS integrations through multiple providers like Postscript, Retention Rocket, and Attentive

List Cleaning:

As Privy is more about list building, there is not much importance on scrubbing lists – but it integrates with other apps to help keep the list updated
Pros:
Easy to build emails, and SMS opt-ins with pop-ups, banners, and more
Automated email recovery and special discounts for bulk orders
Easily connected to apps like Shopify, BigCommerce, Smile.IO.
Customizable display triggers and multiple audience targeting rules options
Massive variety of customizable display types to showcase your brand
Cons:
No A/B Testing options
No option to clean lists
List duplication has to be done manually
Pricing:
Free Plan available.
Starter Plan – $10/month for first 1000 contacts and $5 for every new additional 1000 contacts.
Klaviyo is one of the best Shopify email marketing apps – as evident by its 800 positive reviews on the Shopify app store. The app not only helps you build your brand but also helps you transition from brick & mortar to digital by building email lists and driving in-store sales.
Key Features of Klaviyo:
Automation:

Pre-made, customizable templates and email autoresponders
Personalized email campaign creation based on behavioral data
Easy creation of cart abandonment and win-back emails to recapture 'missed' sales

Integration:

Mostly one-click integration supported
Easy integrations with Facebook, Recharge, Zendesk, Smile.Io, Aftership, and more

A/B Testing:

Easy testing for different subject lines, content, etc. to refine messages and optimize sent times
Unlimited A/B testing in the free version

List Cleaning:

Easy to remove inactive profiles from the list to reduce unsubscribe rates
Simple identification of unengaged profiles to clear away bounce rates
Pros:
Free unlimited A/B testing
Powerful data analysis
Easy integration with Facebook and Instagram advertising
ROI based tracking
Cons:
The free version only allows the addition of 250 contacts and 500 emails
The prices for additional charges are not upfront
Customer service needs to be worked on
Campaign set-up verification takes up to 24 hours by Klaviyo
Pricing:
Free to install up to 250 email contacts, 500 emails, and unlimited A/B testing.
Paid plan – Starting $20/month.
Another great Shopify, email marketing app, is ActiveCampaign. Not only does the app offer email marketing, but also Shopify email automation and special CRM tools to create an incredible customer experience.
With the app, you can send your customers emails, newsletters, and messages that are targeted to individual interests, thereby making every campaign personal.
Key Features of ActiveCampaign:
The app provides three Shopify email marketing integrations. But the best option is free and allows you to sync all Shopify contacts and data.
Simple but powerful Email Workflow Creator:
ActiveCampaign makes sending emails easier with triggers like abandoned carts. You simply need to drag and drop any triggers in the visual workflow creator, and the app does the rest of the work.
Ecommerce Automation Templates:
To make the automation workflow process easier, ActiveCampaign provides multiple automation templates to use instead of making one from scratch. Most of these are for eCommerce (like abandoned carts, product interest follow-ups)
Incredible flexible form creator:
With the flexible form creator ActiveCampaign provides, you can make any type of form with a real drag-and-drop option.
Pros:
The app provides easy features to handle basic email marketing, advanced market automation, behavioral automation, audience segmentation and tagging, and much more.
Advanced packages offer CRM aspect
Lead scoring also helps prioritize accounts to help create more dynamic content
Supports multiple eCommerce platforms easily
Cons:
Highly expensive plans
The CRM solutions have poor functionality
Large campaigns are difficult to process in the app
Pricing:
14-day free trial option.
Pricing changes with the number of contacts.
Lite Plan starts from $9/month.
Plus Plan starts from $49/month.
Continue reading below
Need ongoing support for your Shopify store?
Discuss your requirement for a free 20 min consultation session with one of our account managers
Schedule Now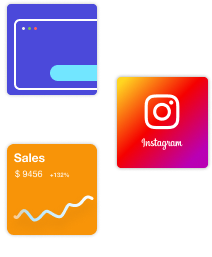 Omnisend is one of the top-rated Shopify email marketing apps available. Their marketing automation platform connects eCommerce business owners with existing and potential customers across multiple channels like email, SMS, Facebook, and Google.
Key Features of Omnisend:
Multi-Channel Automation:
Omnisend helps Shopify store owners integrate several channels into one single automation workflow. This not only helps make the process easier but also helps keep the workflow moving.
Complete Email Marketing Experience:
Building emails has never been easier. Newsletters, email blasts, promotional messages, thank you notes, everything is available here.
Omnisend provides advanced automation workflows that are based more on customer data and actions to help eCommerce business owners function better.
The app provides one-off segmented text campaigns and allows users to integrate SMS into the automation workflow as well.
Omnisend can segment customers based on different criteria – location, demographics, etc. That way, users can send the right message to the right person at the right time.
Get the help you need to build email lists quicker and organically with more form customization options.
Pros:
Multiple templates to choose from
The Live View option allows users to see which products are doing better and which are being removed by customers from the cart.
Easy tracking options for newsletters with easy layouts
User-friendly interface
Easy app integration with Shopify
Cons:
All product photos and descriptions need to be individually copied and pasted.
Limitations regarding audience segmentation and their use of Tags
Domain verification is an added service
Pop-ups are not easily customizable.
Pricing:
14 day free trial with pricing plans starting from $16/month, based on the number of subscriptions.
Another great Shopify email marketing app, SmartrMail, is good for eCommerce store owners who want to enter the marketing segment but do not have the time or resources. With their seamless integration and expert support team, email marketing is supposed to become more manageable and less time-consuming.
Key Features of SmartrMail:
Shopify Store owners can now compose email newsletters faster with in-app product lookup options.
Shopify store owners can now send their automated customer emails with product details any number of times. It can be based on weekly, bi-weekly, or multiple days of the week.
Users can now automate welcome emails, cross-selling recommendations, win-back campaigns, and other advanced workflows.
Shopify store owners can now stop using excel sheets to maintain customer segmentation. With SmartrMail's Shopify integrated segmentation, keeping customer details and demographics has never been easier.
Advanced Abandoned Cart Emails:
Users can now upgrade their Shopify abandoned cart recovery emails and send a series of emails to customers with cross-selling recommendations.
With advanced Email capture pop-ups, store owners can grow their email lists faster and keep track easier.
Customizable Email Templates:
SmartrMail has an easy template creator that can help you match your emails with your brand theme. You also have the HTML editor and WYSIWYG drag & drop options available.
Pros:
Easy creation of newsletters and mailers with a smooth integration process
Smart segmentation functionality that is based on detailed parameters
Easy product image selection in both automated and manual process
Emails generated are more based on customer interests than segmentation
Reports generated provide detailed insights as to how good or bad specific campaigns have been
Cons:
No automated invoice for a monthly plan for app users
The automated campaigns can be complex to set up
Product Review options are still not a part of their features
Pricing:
15 day free trial period.
Free Plan – 1000 subscribers, 5000 emails per month, automated workflow, advanced segmentation
Standard Plan – $19/month – Sending limit 12x the email list size, automated workflows, advanced segmentation
Unlimited Plan – $99/month – Unlimited Sending, priority support, Facebook audience sync, A/B testing
SendInBlue is another good Shopify email marketing app that is not only powerful but also free. With the app, store owners can set up effective emails and SMS campaigns and track detailed metrics.
SendInBlue also has easy design tools to help create emails that are beautiful and connect to the brand. Store owners can build their emails or choose from several templates.
Key Features of SendInBlue:
Automatic Syncing with Shopify:
Shopify store owners can easily synchronize their Shopify customer lists with their SendInBlueaccount. The app also provides easy search, segmentation, and targeting options for contact lists.
Best Transactional Emails:
The SendInBlue app allows store owners to create professional SMTP to send as confirmation emails. Users can also optimize deliverability, ensuring that the emails reach customer inboxes.
SendInBlue has a robust email designer that helps create emails that are not only beautiful but also effective. Users can create emails from already made templates or make their own. When creating emails, you can also use them for campaigns or transactional emails. The app also provides users with an added advantage of personalizing subject lines to add customer names and details.
Send transactional text messages directly:
With SendInBlue, Shopify store owners can reach customers through multiple channels. Other than emails, the app also provides easy text message options. Users can set up transactional text messages and get notified in real-time.
Real-time Data and statistics:
Users can access real-time, and email metrics to see just when the emails were sent, opened, clicked, not opened, etc.
Pros:
Easy set-up and configuration process
Easy ability to send transactional emails
Good A/B Testing options
Fantastic review of sent/open/tracked emails
No coding knowledge required to send newsletters and subscriptions
Easy list migration and verification with a high level of scrutiny for Shopify store owners. Active and inactive customers list automatically updated.
Cons:
Interface loading speed is slower than other apps.
Not much information available for all functionality
Unless their dedicated IP is purchased most emails will go to the spam folder
When designing emails, images upload options are present but are basic
Limited templates available
Pricing:
Free
Constant Contact is a heavy-weight in Shopify email marketing apps. You can set-up, segment, and automate email campaigns easily with the app. Most importantly, the app updates email lists to the account every 15 minutes.
Key Features of Constant Contact:
Pros:
Wide range of email and pop-up templates which are mobile-friendly
Drag and drop editor
Number of coaching and educational resource
High email deliverability
Seamless integration
Cons:
The app list management is not very well integrated. Selecting a contact on the home page does not mean it will link directly to the list.
Reporting features lack customizability
The folder structure is lacking as sorting through past emails are difficult
Pricing:
Free trial period for 60 days.
Paid plan starting from $20/month based on several contacts added.
As a Shopify store owner, you might want a simple email marketing app to help you get started. Although the app has fewer features than other tools, it means that users can easily integrate the app.
Key Features of AWeber:
Multi-Integration options for Shopify:
AWeber provides free Shopify Integration that lets users add customer information to email lists by assigning tags. It also allows users to sync Shopify data with the app to create a more detailed segment.
Simple drag-and-drop email sequence builder:
AWeber's campaign builder is great for beginners. You can drag & drop emails or add wait blocks for the workflow process. Users can also create or edit emails and set timers as to when each email/message can be sent.
Shopify email stats with sales figures in one place:
The app has a brand new yet simple reporting dashboard for store owners. Here you can check email statistics like opens, clicks, and also see the sales figures side by side.
Pros:
Easy interface for beginners
Large range of templates
Support options are extensive
In-built landing page builder
Facilitates AMP for email
Good import functionality
Easy time-based auto-response options
Cons:
Cannot include or exclude multiple segments at once
Does not provide A/B Testing
Cannot use Facebook pixels/Google Analytics cookies
Some templates are outdated
The RSS for email templates are not very good and cannot be edited
Pricing:
Plans starting from $19/month and are based on subscriber lists.
| | |
| --- | --- |
| Subscribers | Price |
| Hosting and Emailing up to 500 subscribers | $19/month |
| 501-2500 Subscribers | $29/month |
| 2501-5000 Subscribers | $49/month |
| 5001-10000 Subscribers | $69/month |
| 10001-25000 Subscribers | $149/month |
If you have more than 25000+ customers, then you will need to contact AWeber customer care to get a quotation.
GetResponse is a great way to create advanced email workflows, especially for email marketers. While integrations are not very clear, there is no actual documentation that outlines the installation process. But the email marketing platform is a great way to connect with customers.
Key Features of GetResponse:
Two-way integrations to choose from:
GetResponse is very similar to AWeber, with its free simplified integration that gives basic functionality not only to add customers to email lists.
Hundreds of email templates:
While there is no search function, templates are divided into different categories e.g., restaurants, e-commerce, retail, etc. There are about 20 templates for eCommerce emails, and most of them have detailed and robust designs.
Powerful visual workflow builder:
The workflow builder is clean, user-friendly, and lets users use eCommerce triggers like purchases and abandoned carts to send specific emails.
Automation workflow templates:
The templates provided by the app offer basic email workflow to start with and helps guide users to advance email marketing. Many of these templates are built to help eCommerce, like abandoned cart series and post-purchase templates.
Pros:
Excellent marketing automation
GetResponse's webinar functionality is a genuine USP
Comprehensive reporting features
Transparent deliverability rates, publishing figures on its website, and providing deliverability statistics for e-newsletters
Custom DKIM is provided
Cons:
The current email creator is not very updated
The drag-and-drop interface for landing pages needs improvement
The pop-up/slide-in capture are not mobile-friendly
Pricing:
30-day free trial
Starting Plan $5/month
Machine Labs is another excellent tool for Shopify's email marketing. With ready-to-go automation, integrated product catalog, smart segmentation, and easy email builder, the app is easy to use.
The app helps not only create campaigns but also helps save hours by automating not only the workflow process but also the sales process as well.
Key Features of MachineLabs:
With a 1 click integration to import all historical data, live product feed, input sales targets, user-friendly interface, and built-in AI, the app has everything needed for an eCommerce store to run flawlessly.
Smart Customer Segmentation:
The app offers smart customer segmentation that refines not only mailing lists but also group customers based on order values and frequencies.
With pre-made automation and custom flows with virtually any trigger. And users can also send super-targeted emails to make customers feel like they matter.
MachineLabs offers real-time analytics to help understand campaign converts and audience behaviors.
Pros:
One-click data integration to track all marketing campaigns
Automated data analysis and email segmentation
Easy to use drag and drop email editor with a library of over 500,000 images, GIFs, image filters
Easy integration of both online and offline marketing campaigns
Mobile-friendly email templates
Pre-schedule options to automatically send mails to the right list
Cons:
The app provides real email marketing options but is challenging to navigate
While smart segmentation is available, there are not many segments to categorize customers into
Pricing:
30 Day Free Trial up to 1000 contacts.
Conclusion:
When choosing any tool for your Shopify store, you need to make sure you know what your objectives are. But when selecting a tool for your Shopify email marketing strategy, you need to not only align with your business plan but also what your customers want.
So, the easiest way is to chalk out what you want and then check a list of apps to see if they offer everything you are looking for.
While going through the app may be a tedious task, reading reviews, and what other marketers think are great ways to weigh the pros and cons of each app. If you are still unsure, it is an excellent plan to try and use the free trials to find the app which suits you best.