If you are planning a Search Engine Optimization (SEO) strategy for the holiday season, you should know — it's not achievable overnight. The process is all about preparing from the ground up.
A safe bet is to start preparing 45 days in advance. You could always begin earlier, but 45 days is enough to keep up with the competition.
When you start planning your SEO strategy, keep a schedule ready, and stick to it.
1) 45 days – Add your promotions to your website calendar and create a save-the-date option on social media and email newsletter.
2) 7 days – Post another upcoming events promotion to your social media platforms and encourage your customers to share it.
3) 1 day – Post the last reminder with the time remaining on social media.
Keeping this time frame in mind or something similar is a good rule to follow, especially when it comes to holiday season sales. But, there are also a few other practical tips you can use when planning your SEO strategy.
10 Tips To Help Plan Your SEO Strategy
1) Setting up a Separate Holiday Season Gift Page
When planning a holiday season sale, you first need to think about what special categories you can try out on your website. You need to set up pages like 'Best Gifts for Teenage Daughters', or 'Latest deals for your Dad's special gift' and 'Perfect deals for the stay-at-home dad/mom,' to name a few.
Make sure that these pages have a title and meta description that fits the upcoming holiday sale. These gift pages can be re-used as and when required. Just add content, titles, meta descriptions, and images to match the holiday sales, and you no longer need to do much to get them up and run.
If you want to increase your gift pages ranks, you need to boost their internal linking structure. You can easily link the all-year holiday seasons' main page to help promote specific Christmas landing pages. This could quickly be done in the 45-day mark. This allows enough time for Google and other search engines to follow links and find specific holiday season landing pages.
Continue reading below
Looking for the Right@ marketing advice for your Shopify Store?
Get started with a free 20 min consultation with one of our Shopify Experts
Schedule Now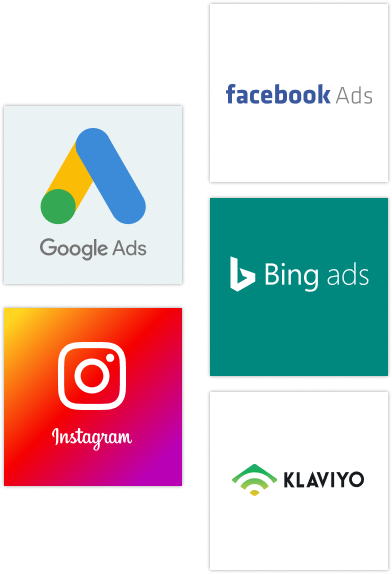 2) Promote on Social Media
When it comes to promoting a holiday sale, social media like Pinterest and Twitter plays a huge role in the success. The Pinterest Wish list is one such avenue. If you can get your products on the visitor's wishlists, it will positively impact your sales figures.
You also need to share your gift pages on Facebook and Instagram. Let your customers/followers known what you are offering them in the festive season.
3) Add New Products
The holiday season is the perfect time to pitch new collections and products. People want something new to gift their loved ones. If you think that your work will be the one people wish to see this season, you need to start planning for it. Start writing content for your products now. Add features, benefits, uses, and anything else you can think about. Creates sales pages for the new products and link them to the main page that you can set up when you release your new product.
4) Adding Structured Data
When adding or editing new product pages to fit the latest sales, remember to optimize them. Add structured data to your pages, as rich snippets can provide an added edge to your website over your competitors.
5) Re-Using Old Content
When uploading new products, you can use old content. Just upload the year and the latest additions and change the Slug of your URL. Creating a new page from scratch would be a waste of inbound links and add to an already long list of things to do.
In the months leading up to the sale, you could even repost popular blogs from last year as social proof views. Just add new information or data, and upload the points already mentioned, and your new products page content is ready to go.
6) Optimizing for Mobile and Speed
When updating content for your site, you also need to check for site speed and mobile speed. This is one of the primary recommendations you will get from any SEO consultant or blogger. When preparing your site for the holiday season, make sure you also check your mobile and site speed. If you find anything lacking, then you need to improve or update them.
7) Getting Rankings
To get the right rankings, you need to understand your products and target those options. If your eCommerce business is a new one, start by targeting friends and family. And if you already have customers and followers, then target their demographics. What you need to understand is that you need to know your audience better to get the right rankings.
8) Improving your CTR
When you think about Ranking for specific terms or search options, you do so with a thought in your mind – for better conversions.
For that, you need to increase your CTR. And to do that, start testing combinations of titles and descriptions. Remember that subtle differences in ads and keywords can have a considerable impact. So, start creating and rotating through a variety of combinations to find the right one.
9) Taking advantage of SERPs
When working on your website, you need to take advantage of all the SERP features available to you. SERP is unique for every search query; Even when similar keywords are used, there are always subtle differences between two SERPs. The trick to using SERPs is to use the structures themselves to serve the engine and the user. You can add snippets in the FAQ section that will add to answering critical questions your customers ask and help rank better in search engines.
Continue reading below
Need ongoing support for your Shopify store?
Discuss your requirement for a free 20 min consultation session with one of our account managers
Schedule Now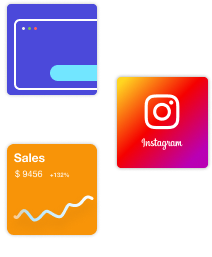 10) Create a Measurement Plan
So, you have your SEO tip with you, start working on the one that suits your brand the best, and create a measuring plan. Track all your movements and the reactions you get from it. Analyze your audience and see just where you went wrong.
Conclusion
Festive SEO is essential, especially when trying to attract customers to your online store. The key to planning the perfect holiday SEO strategy is by making sure you provide your customers with what they want and how they want it. Give your customers content relevant, and be sure to integrate your website with other media to provide a complete promotional overview of your holiday sale.