Customer behavior has changed over time. The transition from offline to online purchasing has led to the need for a new source of communication. And adding an "avatar-only" chatbot will not work. Today our users want to access trust before making any purchase online. And a chat feature integration, (eg, list of 11 live chat Shopify apps) with non-robotic and empathic messaging, will bridge the gap between your online shop and target audience.
Being able to talk to someone on the team, or discuss problems with an order, or even to discuss delivery options, means instant gratification for customers. Using one Shopify Live Chat can help you build a professional relationship with your potential customers.
Why do you need a shopify live chat app??
Live chat apps have the highest satisfaction level as a customer service channel, with a 73% approval rating. That is more than any other customer service channel. Imagine how happy your customers would be if you had a live chat feature in your online store.

When choosing a chat feature, you need to make sure it suits your brand and has the features you want. So, let us check out a few Shopify live chat apps that you can choose from:
Top 11 best live chat shopify apps which is best for ecommerce business: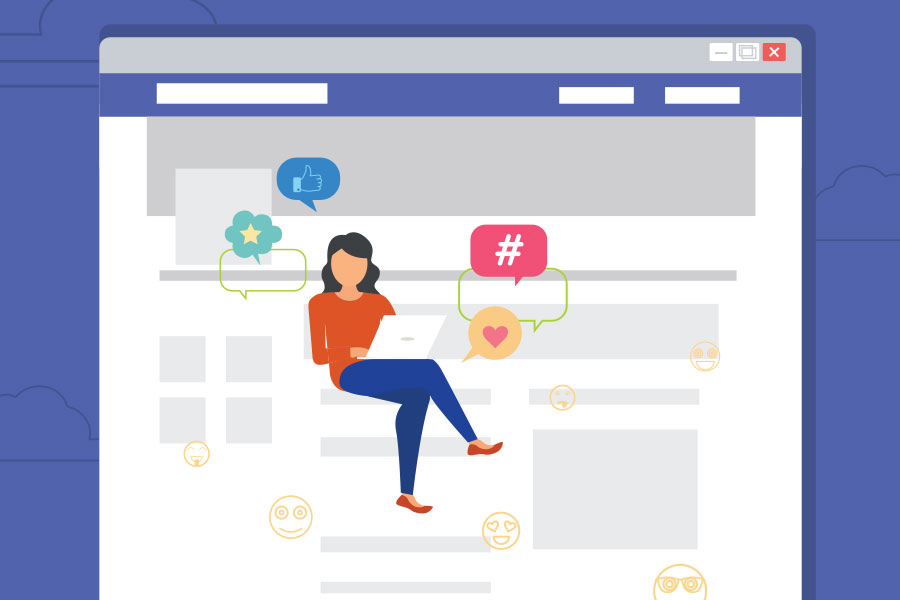 Facebook Messenger app on Shopify is right now one of the top live chat apps available. Nearly everyone has access to Facebook, and Facebook Live chat helps keep a record of conversations for people to reply to later.

Facebook takes its B2C communication very seriously, and with this app, it bridges the gap between the customers and the businesses. This app allows Shopify store owners to add the recording of all conversations functionality to their website. In addition to this, the app is also user-friendly and can help you connect with the 1 billion Facebook users without any hassle.
Key Features of facebook live chat:
Supporting customers via Facebook Messenger on the website
Increasing potential customers with over 1 billion users
Backup if chat history for both store owners and customers
Loads asynchronously
No coding knowledge required
Fully customizable app
Mobile friendly
Pricing:
Starter Pack – $12.99/month
Express Pack – $29.99/month
Platinum Pack – $79.99/mon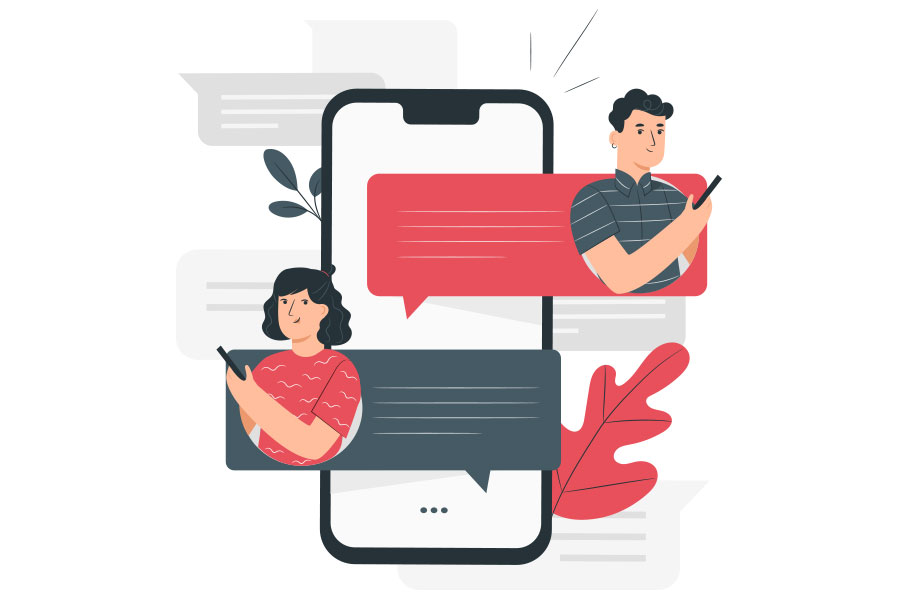 The Live Chat software by Combidesk is a great way to not only improve customer interaction but also increase conversion rates. Having a virtual sales representative in your webshop will help remove communication barriers between you and the customer, and has the potential to improve sales.
Key Features of Live Chat by Combidesk:
Automatic installation of chat module in the Shopify store
Complete customer information detailed in the chat module
Current products in the shopping basket shown in the chat dashboard
Live monitoring of visitors – where they came from, current URL, page history, etc
User-friendly panel with saved chats, message templates, Q&A responders
The app integrates Shopify data with the chat dashboard
Pricing:
$5/month and is based on usage.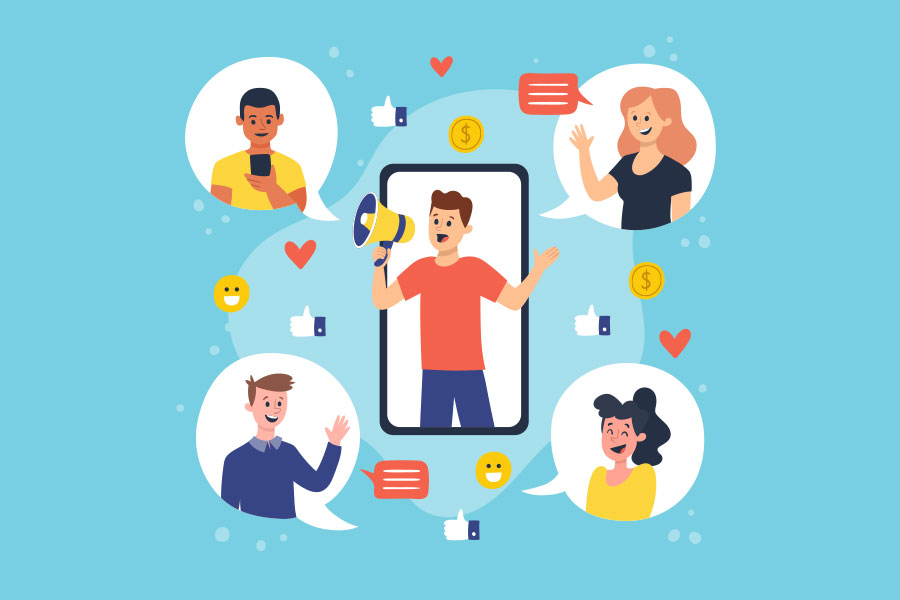 Sometimes chatting with your customers isn't only about communication. It is about building a community that is loyal to your brand, that engages and purchases items from your store because they trust you. This is where Embedded Chat comes in. It creates a chat room on your website that your loyal customers can access.
Users can invite their social media contacts to join them in conversations. This helps you sell more products and helps build a social media standing for potential customers to view.
Key Features of Embedded Chat:
Fully customizable chats
Users can invite friends from social media contacts
Creating a community loyal to your brand
Unlimited chat rooms and users
Real-time feedback for store owners
Pricing:
15 day Free trial period.
Basic Plan – $9/month
Pro Plan – $29/month
Want to connect with your customers but don't have the time? Then try Chataffy.

The app provides access to experienced chat agents who will connect your brand to your store's visitors at any time of the day of the week. These experienced agents will assist visitors with questions and help generate leads for your store.

The agents also offer customers with live customer support, which means that you do not have to deal with hundreds of emails from customers about their issues. The experienced agents will handle it all.
Key Features of Chataffy:
High-quality chat options installed on the website
Chat agents available 24/7
Professional and experienced chat agents that provide valuable customer support and lead generation services
Helps Shopify store owners build a customer-centric brand
Pricing:
10-day Free trial.
Basic Plan – $199/month
Plus Plan – $399/month
Pro Plan – $699/month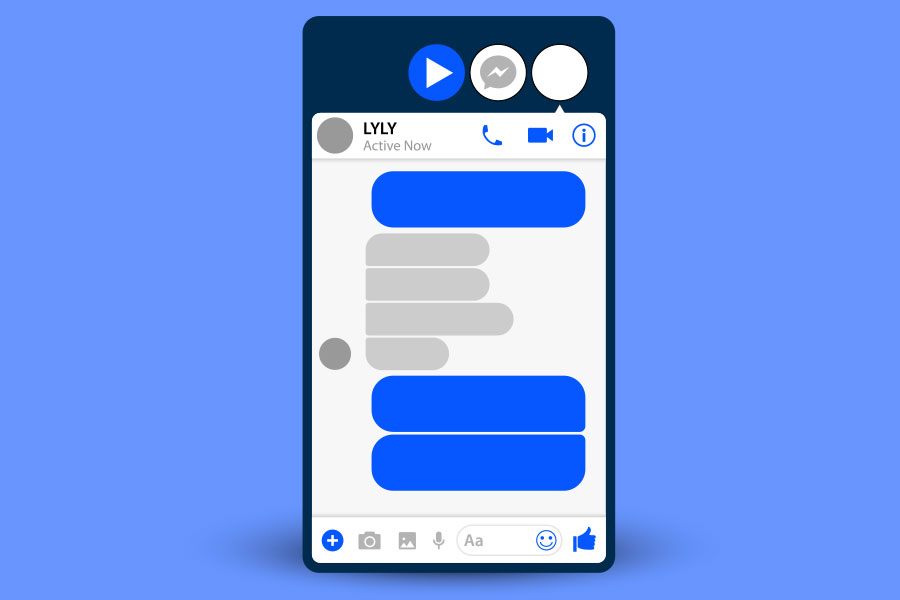 The floating chat bubble helps connect with customers and improve conversions. The chat system is compatible with 'Many Chat' and 'Facebook Messenger' and does not require any coding experience to set up.

This easy-to-all install app has no compatibility issues with other themes and apps, and it only requires the installation to be used in a store.
Key Features of Floating Chat Bubble:
Engage with visitors on ManyChat or Facebook Messenger
No coding experience required for set up
Use the Floating Bubble app to add customizable widgets in store
Engage with customers and connect with them on a personal level
Pricing:
7-day free trial. $4.99/month.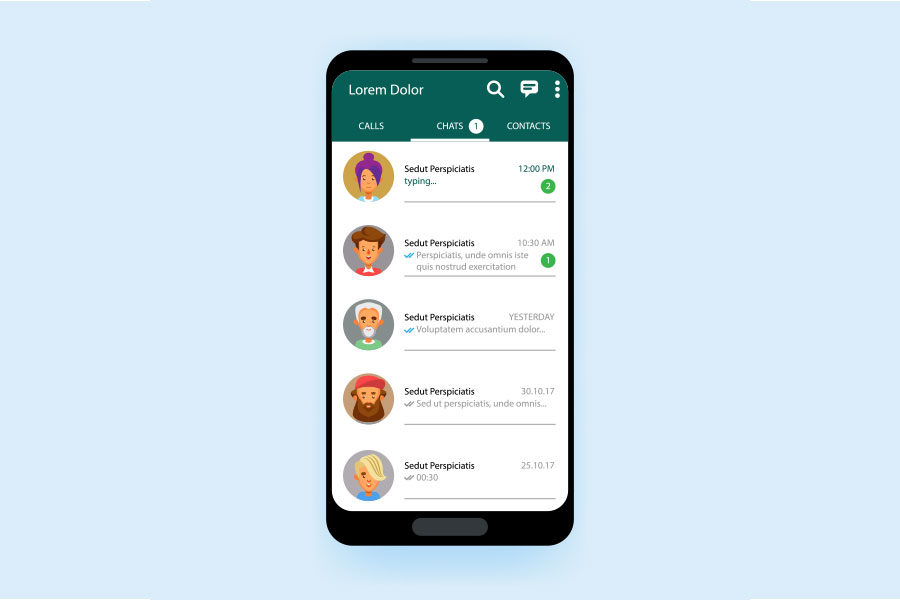 Life as a Shopify store owner is anything but easy. But keeping a connection with customers is now a breeze. With the WhatsApp chat app, you can now connect with your customers and send pre-configured messages, CTA buttons, and personalized customer support.

All you need to do is enter a phone number and hit the ENABLE Button.
Key Features of WhatsApp Chat:
Complete customization of chat visuals to match your brand
Connect with customers on real-time
Pre-configured app
Get started with only a WhatsApp number
Pricing:
Free App available. Unlimited Plan only $2.95/month.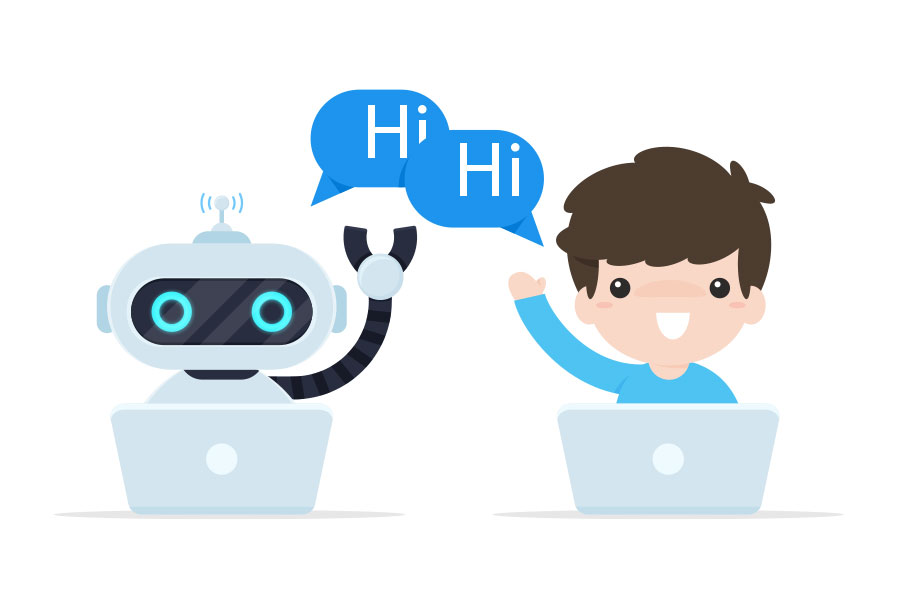 Tidio Chat has helped Shopify store owners increase sales by 40% by merging live chat, and marketing automation into one but also including excellent customer experience. Tidio live chat has the combined option of real-time connection with you and connecting with bots when you are busy.

The Tidio app is perfect for Shopify store owners who want to keep their line of communication open with their customers. When you are available, you can answer all their queries, and the other times, the Bots are there. If there is any query, the bots cannot answer then they directly transfer the question to an operator. The app also works with recovering abandoned carts. If the customer doesn't get an answer right away, you can connect with them later via Facebook Messenger and solve their issues.
Key Features of Tidio Live Chat:
Supports multiple languages
Completely automated to help save time
Customizable app to help keep in tune with your brand
Offers complete integration with over 20 different apps
Various automation and bot templates to boost sales
24/5 customer support
Pricing:
Basic Plan – Free
Communicator Plan – $18/month
Chatbots Plan – $18/month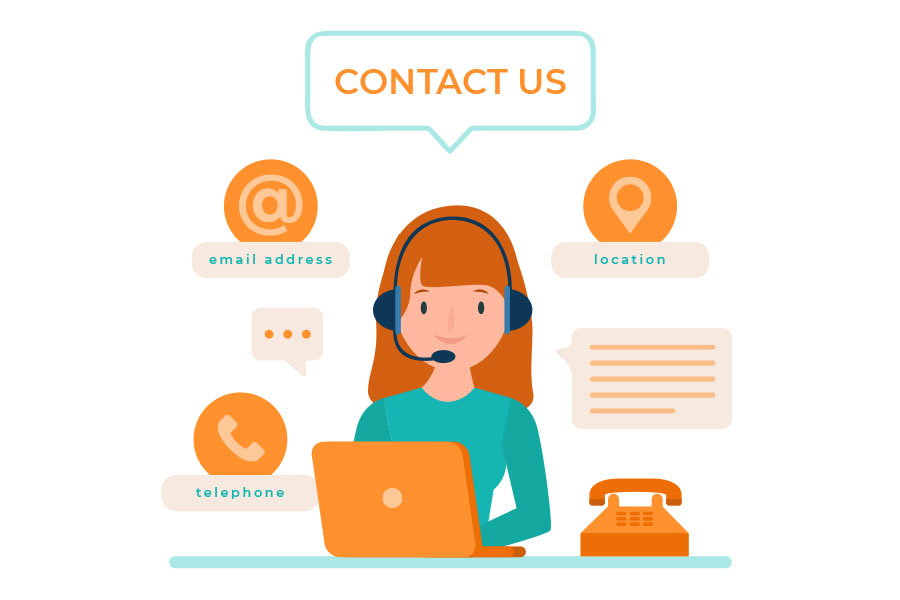 Gorgias is a chat app that allows the Shopify store to provide a complete customer service system. Gorgias not only does live chat services but also customer services across email, text, social media, and support tickets. The app is powerful enough to help you see the complete order details of any customer contacting you. This enables you to refund, cancel or duplicate orders without having to search for more information. The app also uses customized templates and automation to provide complete customer satisfaction and retention.

Adding to this, Gorgias also provides a complete history of the chat conversations and the entire history of visits to your website.
Key Features of Gorgias – Support & Live Chat:
Manage conversations with customers via email, chat, phone, and social media
See customer live chats and message history
Respond instantly with live chat
See customer support details and orders on the same ticket
Respond with pre-made templates
Eliminate ticket backlogs and create rules to manage inbox
Trigger live chats and contact forms on pages like checkout
Integrate with other apps like loyalty, payment, shipping
Award loyalty points without leaving the chat
Cancel, refund and duplicate orders with a click
Pricing:
7-day Free trial
Basic Plan – $60/month
Pro Plan – $300/month
Advanced Plan – $750/month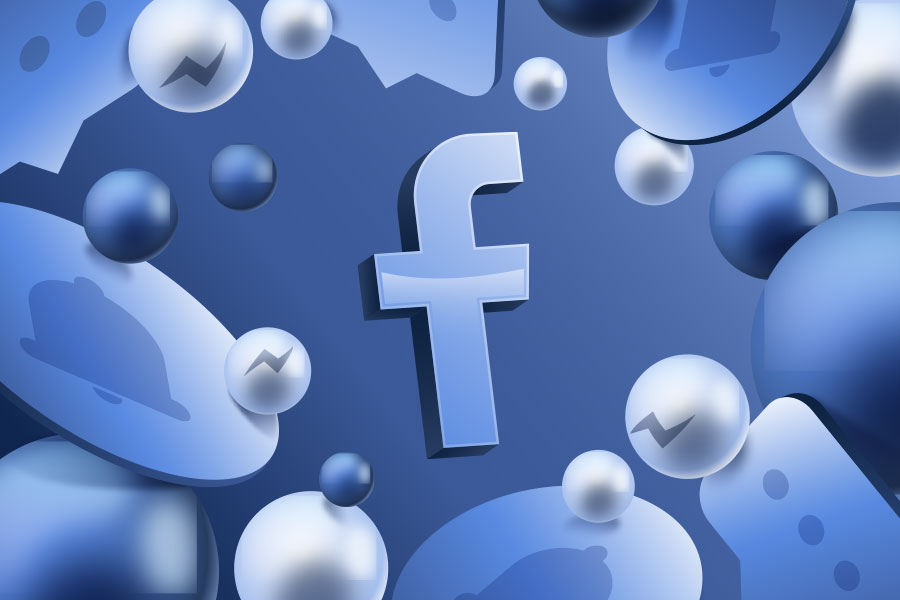 The Facebook Messenger Marketing App, developed by ShopMessage, is a conversational tool that drives sales. The chat window uses smart pop-ups to connect with customers as soon as they log in with their Facebook accounts.
Key Features of Facebook Messenger Marketing:
Connect with customers in real-time by using Facebook Messenger
Customize smart pop-ups
Automatically update order plugins and shipping updates
Acquire new customers from Facebook Ad manager
Keep promotions targeted with dynamic discount codes
Give customers access to details like targeted products, support links, and interactive FAQs.
Pricing:
30-day Free Trial. Starting range $9/month for 250 recipients, and $25 for every 1000 additional recipients.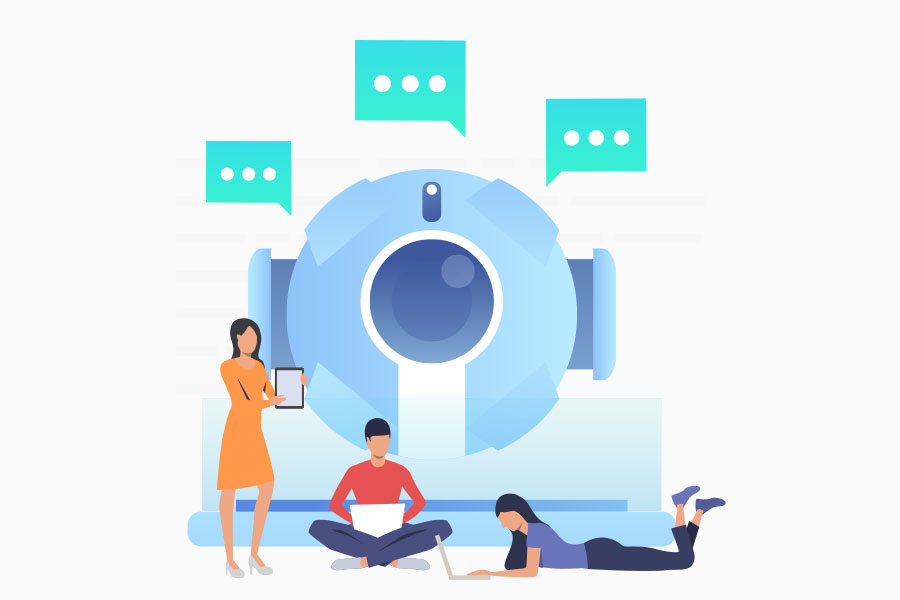 The Reamaze Live Chat app is perfect for Shopify store owners who have more than one business in the app. The app can be utilized across multiple networks of stores without needing any coding knowledge.

Reamaze allows store owners to chat with potential customers and helps with marketing automation and helpdesk ticketing. You can use the app to manage communication in social media like Facebook, Twitter, and emails from customers. The app also allows users to check the order status details, browsing history, and current cart details. You can also cancel/refund orders from the app directly.
Key Features of reamaze live chat helpdesk + bot:
Pre-made bots to help answer order related queries
Build your own multi-step chatbot to help and guide customers
Create workflows to route, reply, assign and add tickets in your Helpdesk
Show status pages to alert customers
Pricing:
14-day Free Trial.
Reamaze Basic Plan – $20/month
Reamaze Pro Plan – $40/month
Reamaze Plus Plan – $60/month
Enterprise Custom – $500/month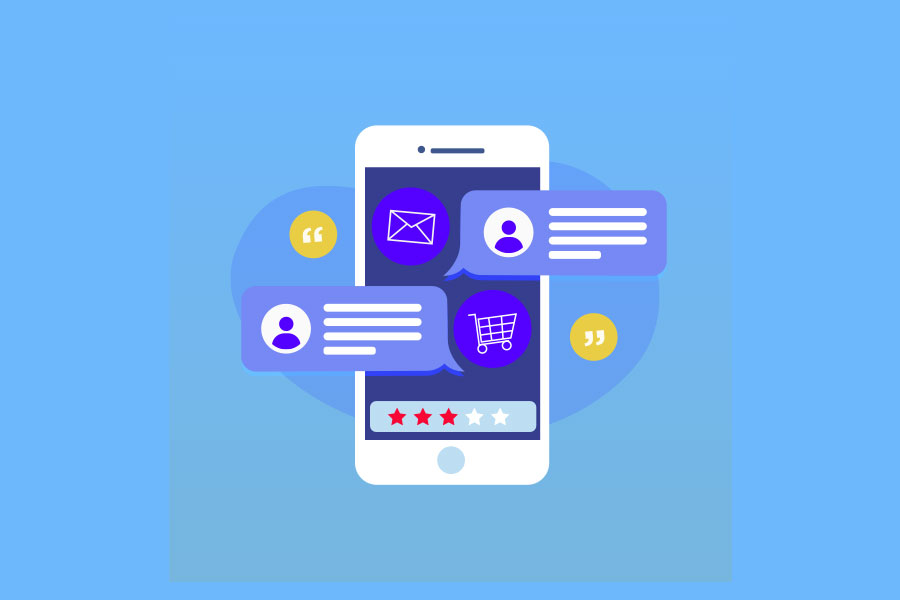 The Live chat solution provides Shopify store owners with a unique feature of recommending products to customers. The app also offers invitations to chats with customers instead of waiting for customers to approach the team.
Key Features of live chat + product cards:
Recommend products directly to customers in the chat window
Initiate conversations without waiting for customers
Live chat options that appear on every page
Detailed customer information and customer insights to increase conversion rates
Pricing:
14-day Free Trial.
Starter Plan – $19/month
Team Plan – $39/month
Business Plan – $59/month
When it comes to your Shopify store, you need to make sure you are not only providing the best products but also about what your customers want and need. A live chat option can not only help reduce cart abandonment and help improve customer satisfaction.
And, while there are multiple app options available, you need to choose the app which suits your needs.
Do you need chatbots or automation? Do you want something that connects with social media?
Whatever you need, there is an app in the above list to help you out. So pick one that suits your business and is compatible with your business plan.