By the time you read this article, there will be 13 days left until the Black Friday Cyber Monday deals.
Just 13 days.
Not even 2 weeks left.
And with Covid and social distancing and the country's political scenario, it's no wonder why you forgot.
But not to worry, we've got your back.
Here are 10 Easy Breezy Last Minute changes you can do in your Shopify store to get yourself BFCM ready.
10 Last-Minute Shopify Store Marketing Checklist Ideas for BFCM Sales
Tip #1: Take Stock of Inventory:
Take a look at your stock inventory. You cannot have online sales for Black Friday if you don't know your stock limits. Find out how many products you have and the items you can put up on sale.
Look at your old stocks and check for products you know will not make a comeback the next season. The best way to go about this is by creating an excel sheet. Add the product details like SKU number, price, and others and make a sheet with products you want to get rid of.
Once the list is made, add discount offers. For newer products, add lower rates like 3% or 5%, and for older ones, you can add more significant offers like 40% or 50%. It will depend entirely on your profit rates.
Tip #2: Test Your Website Speed and Traffic:
Test your website.
See how well it will do with a surge of traffic. Will it be able to take the load, or will it crash and burn?
Make sure your site is optimized before the Cyber Monday sale. The worst thing that can happen during a BFCM sale is your website crashing.
Shopify has its speed report that you can check to see what's happening in your store. Check to see which pages are performing well and which ones have errors. Try and solve those problems before the sale season starts.
Continue reading below
Looking for the Right@ marketing advice for your Shopify Store?
Get started with a free 20 min consultation with one of our Shopify Experts
Schedule Now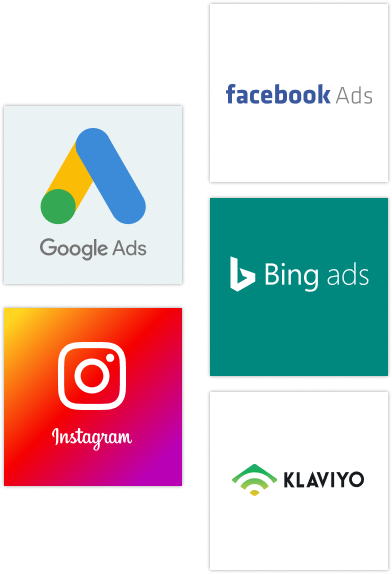 Tip #3: Adding Some Festive Flavor:
Add some festive flavor to your website. You want people to know that you have Black Friday Cyber Monday deals going on (even if you forgot about it). And the easiest way to do that is by adding BFCM themed header or footer images. You can even add a pop-up to make sure visitors know that you have a BFCM sale going on.
And with Shopify, it is easy to make edits. Just go to your Online Store>Themes>Customize and click on the Header or Footer option in the sidebar. You can add or edit an image to make it more BFCM-y.
To add a pop-up in your Shopify store, you can either embed a code in the theme (if you know how to code), or you can install a pop-up app in your store. It may be wrong to install a new feature in your store late in the game, but you cannot go wrong with the correct app.
Check out apps like Pop-Up Window by Lifter Apps that allow you to create your pop-up window for the low-low price of $5.95/month. Or you can add the Sales Pop Up Pro by Care Cart that is completely free. Whichever one you go for, just make sure you can edit and customize it to fit your store.
Some more Pop-up apps you can check out:
a) Sales Pop – Social Proof Pop-Up by CartKit
b) Spin Wheel Pop-ups Email Popup by WooHoo
c) Smart Popup by Eggflow
Tip #4: Bring Your Social Media A-Game:
If you aren't updating your social media pages, it is time to start. Start sharing your BFCM sales offers on social media. Yes, you may be late in the game. But it's better to be late than to be waiting on the sidelines.
You can even admit that you forgot and create a meme out of it—anything to get your customers' attention.
So, build a few social media graphics and share them at regular intervals.Here's another idea you could use:
Go through your BFCM posts from last year or the year before that.
Find the ones you can easily edit.
Just add some new flair, change the date and discount codes, and voila, your recent social posts are ready for action.
Tip #5: Sending out Emails:
Sending out emails is a great way to let your loyal customers know that you are jumping onto the BFCM sales bandwagon this year. You know who your loyal customers are, you know what they like, so it's time to start cranking out the emailers.
But you don't really have time to create new emails and send them to different lists. So, what you can do is go back to your old emails. Check the ones you sent the last few years. And tweak the content to make it relevant to this year. Or, you could build one generic email and send it to all your customers. Just to let them know that your brand will have BFCM sales this year.
Tip #6: Creating A New Collections Page With Gift Items:
Another simple strategy you could use in your BFCM sales is adding a specific page for Gift items. Most people shop on BFCM sales days to find gifts for loved ones. If you create specific 'Gifts for Him/Her' or 'Gifts for Dad/Mom/Brother/Sister' collections, then you can easily target your customers with these specific pages. Creating a new Collection Page on Shopify is pretty straightforward.
1) From the Shopify Admin page, go to Products>Collections
2) Create a Collection
3) Enter the title and description for the Collection
4) In the Collection Type, select and click on the Automated or Manual section
a) Select whether products need to match any or all conditions
b) Use the dropdown to see the collection conditions
5) Click on the Save option
6) In the Collection Image section, add an uploaded image for the collection
Tip #7: Remember To Create Discount Codes:
Getting your store ready for the Black Friday Cyber Monday deals last minute is not easy. But creating discount codes are. Just go to your Shopify Admin page and Click on Discounts. On the page, click on Create Discount. In the Discount Code section, enter a name for the code. And it's done.
You can create different codes for different marketing strategies. Like FB201 for Facebook, TW112 for Twitter, and EM101 for Emails. This way, once the sale ends, you can check to see which codes were most used – meaning which marketing strategy worked better.
Tip #8: Don't Forget About Upselling And Cross-Selling:
When planning your BFCM sales, remember to think about Upselling and Cross-Selling products. You can easily create Combo Bundle offers specifically for the sale and offer discounts. Or you could upsell certain products that you think the customer would like.
You can add a new app to your store to show cross-selling or upselling products to customers. But a word of advice counts these apps immediately and tests them out to see how well they integrate and work in your store. You don't want errors in your store during the sale.
Some Upselling and Cross-Selling Apps:
1) Recom.ai ‑ Upsell & Cross‑sell by Exto
2) Cross-Sell Related Products by Cross-Sell
3) UFE Cross-Sell & Upsell Funnel by Upsell Funnel Engine
4) Zoorix ‑ Upsell & Cross-Sell by Zoorix
5) Honeycomb Upsell Funnels by Conversion Bear
Tip #9: Plan Your Support System:
With everything going on just before the Black Friday Cyber Monday deals, you need to make sure that you have a strong support team to back you up.
You could add in a new chatbot to help answer customer queries, but again to do that so close to a sale would be a big gamble; otherwise, if you have a support team get them ready to handle the sale. Inform them about the offer or discount rates and let them know of any product updates like combos or bundles. Give them all the information they need to handle impatient customers.
But, if you're a small seller who has just started their online store, get your friends and family to help you out. Let them help deal with your customer service issues. That way, you have one less thing to worry about.
Tip #10: Remember To Create Backups:
Even though this may not be a marketing tip, it will help your store in the Black Friday Cyber Monday deals. Creating backups of your store data and theme files will help you in the long run. You never know what might go wrong. And instead of leaving things up to fate or wishing for the best, you need to be prepared.
Also, you might want to have backup plans for your sales as well.
Considering that you are joining the deal late, your store may not get the same amount of sale as your competitors. So, think about backup plans like offering VIP discounts to loyal or premium customers, offering BOGO discounts, or even planning combo strategies.
Wrapping Up
Black Friday Cyber Monday deals are one of the most important shopping events of the year. Considering that you are joining the race a bit late, it is best to tweak your store too much (you don't want your customers to get 404 errors during the sale).
So, stick to what you have or rather work around things already in place and let this be learning for you – Start Planning Your BFCM Sales In Advance!