When it comes to increasing eCommerce sales, most business owners take the road to seek their customers. However, that is not the only way to boost your sales. Another method that you can use to maximize your revenue is to increase the Average Order Value (AOV).
So, what is the Average Order Value (AOV)?
The Average Order Value of a business can be explained by a simple summation:
AOV = Total Revenue/Total Number of Orders
The AOV or Average Order Value tracks the average dollar spent each time a customer places an order on your website. For example, let's say that for August, your total eCommerce sales were $20,000, and you had a total of 1000 orders. So, your August AOV was 20000/1000 = $20.
AOV is a key performance indicator that is used to measure your customers' purchasing habits.
Why Average Order Value matters for eCommerce?
When you know your Average Value Order, you can evaluate the overall costs incurred (including online marketing and pricing strategies) that will help measure each customer's long-term value.
So, analysis of the AOV will help you set goals and evaluate how much it will cost you to reach them. To put it merely, tracking and calculating your AOV means that you can earn higher revenue from the same number of customers.
So, let's say you make an effort to increase AOV and find that your store has made $40000 in September with the same 1000 customers compared to the $20000 in August. That would mean that your AOV has increased to $40 per customer and, too, without any new expenses to attract other customer segments.
So, let's look at some options to help increase your Average Order Value:
5 strategies to increase your Average Order Value
Create minimum order value for free shipping or goodies
Free Shipping is an added incentive that most customers want and is an effective method used to nudge customers to spend a little more. When a customer is near the free shipping threshold, a pop-up can be designed to let them know that by adding a few more items, they qualify for Free Shipping.
The key to using this trick is to make sure that your customers know how much it costs to get free shipping. Keep them informed about how far their current shopping cart purchases are from that bonus.
The same policy can be used when offering free gifts. Let your customers know the threshold – 'Free Gift on Purchase of $1000 Worth of Products' – when it comes to getting a free gift. It is also helpful if you let them know what the gift is.
Upsell or cross-sell
If you've ever ordered food at McDonald's, then you know the infamous 'would you like to try our Chicken nuggets or would you like fries and a drink with that?' lines. That's the beauty of upselling and cross-selling – giving customers that slight nudge to buy complementary products.
But, overuse of the concept can have adverse effects, especially when it comes to eCommerce sales. So, you need to know where to draw the line. Instead of just offering anything, pick and choose the perfect complementary products to upsell. Let your customers know that you are thinking about them.
Also, remember that the product should not be as expensive as the primary purchase. If a customer buys a $100 product, then offer a complimentary one with a limit of $50. No one would be willing to spend another $100 on another product.
Continue reading below
Looking for the Right@ marketing advice for your Shopify Store?
Get started with a free 20 min consultation with one of our Shopify Experts
Schedule Now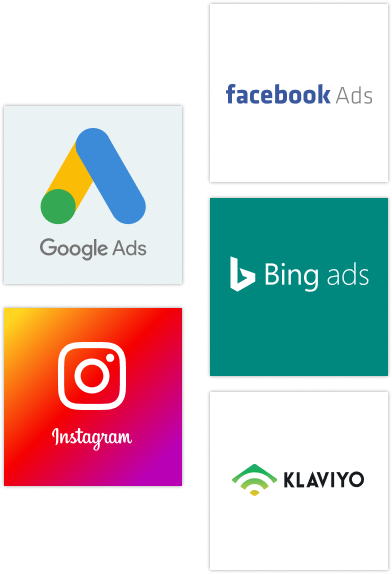 Create bundles or combo offers
If you want to increase the Average Order Value, then creating bundles is your best bet. By creating bundles, you give customers a sense of saving, but it helps boost your AOV. By providing combo offers or bundling products, you increase the perceived value of a customer's purchase and offer the all-in-one solution.
You can also let customers create their own bundles by allowing them to choose which add-ons they want.
Offer loyalty programs with trial period deals
If you use a loyalty program, you can encourage your customers to upgrade their plans with a simple trial period. Offer the higher-priced service for a free trial and let the customer see what they are missing out on in their current plan.
Offering upgrades for a specific fee is a marketing strategy that is famous in air travel. For a few hundred dollars, you can upgrade yourself to the first class, which many people do utilize for the extra leg space and food.
So, when a customer is a part of your loyalty program, give them a taste of a higher upgrade to show them just what they are missing out on. But, offer enough time, so that customers can make an informed decision.
Offer cashback to your customers
Offering customers cashback with vouchers or gift cards is a great way to increase AOV. Let's say you provide a gift voucher of '$10 voucher on your next purchase when you spend $50'. This means that you will get repeat purchases and encourage your customers to increase their purchases to $50.
You can also create partnerships with other companies to offer gift cards or vouchers that can be redeemed with their purchases.
Refer to a friend is also another great way of increasing sales. If your loyal customer refers a friend and they make a purchase, they can get a cashback or voucher. But, this is not precisely another form of AOV as the number of customers increases.
To sum up
Average Order Value, or AOV, is an innovative strategy that focuses on visitors who already want to buy from your brand. They are on your site with high intent to purchase and even have items added to their cart. All you need to do to increase your sales revenue is to nudge them to buy a few more items that they find relevant.
When you focus your energy on engaging those customers who are already interested in your products, you have a few barriers to overcome – making the overall buying cycle easier.