Shopify and TikTok are partnering to scale social commerce — with Shopify's new in-app shopping feature. The eCommerce stalwart is the first in the niche to introduce the ultimate shopping experience by bringing shopping tabs and organic product discovery features to social media platform — TikTok. This new partnership and integration will allow both Shopify merchants and creators to connect with their consumers on TikTok and drive sales through TikTok Shopping.
"Shopify views the future retail is everywhere. We don't think retail in the future will be done just online or offline. It's all going to be about consumer choice."

"More and more Shopify is becoming the world's retail operating system, and for the 1.7 million merchants and stores and brands that use our product, we want to make it easy for them to sell anywhere."

Harley Finkelstein – Shopify President
Why will TikTok and Shopify's partnership scale eCommerce growth?
Having an eCommerce business is one thing, and leveraging is another. You need to build excellent content, connect with your audience, and engage within the community to do the latter. And with social media platforms like TikTok — engaging with your community and audience to grow your business becomes more manageable if you become a creator and jump on the opportunity to showcase your brand, products, or services via the platform. 
Continue reading below
Looking for the Right@ marketing advice for your Shopify Store?
Get started with a free 20 min consultation with one of our Shopify Experts
Schedule Now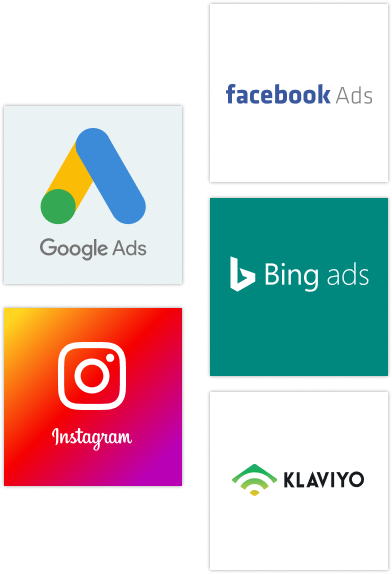 TikTok is one of the fastest-growing social media entertainment platforms in the world. With million-plus active users on TikTok, Shopify has witnessed a 76% increase in installs and social media commerce. And with the Shopify-TikTok partnership, Shopify merchants can now connect and reach their customers as and when they need to.
Shopify's new in-app shopping feature and product discovery experience on TikTok will give the commerce scaling opportunities to creators to diversify and boost new-age entrepreneurial goals and vision.
If you are a Shopify merchant, have a storefront powered by Shopify and a TikTok profile. You can add a shopping tab on your TikTok profile by first creating a TikTok for Business account then syncing your product catalog. Once you've synced your catalog, you will be able to develop your mini-storefront on TikTok and link your Shopify store directly.
Sellers can link their products directly in videos through tagging, allowing TikTok users to shop now and purchase their products from videos alone.
Shopify — TikTok Shopping Pilot
The TikTok Shopping pilot — for the timbering is open to the US and UK-based Shopify merchants only, with a select few from Canada. You can seek early access to the pilot by sending a request through Shopify's TikTok Channel.
The TikTok Channel for Shopify is an app that you can install to create video ads and manage and track your orders. You can use the app to promote your products on TikTok, target your audience based on their location, demographic, optimize marketing campaigns, and more.
The future of commerce is not binary. It's where your consumers are at, where they want to spend their dollars, where they want to shop — And that's where "social commerce" comes into being. Now that Shopify merchants can link and tag their products on TikTok organically, their consumers will develop trust and connect organically and not by force.