The Google I/O 2021 — the conference for software developers — made some significant announcements. One of them is set to shake off the eCommerce market and looming competition in the niche by bigwigs like Amazon and Walmart. Google announced its partnership with eCommerce savant — Shopify — and its online shopping expansion.
Google partnering with Shopify means opening doors to the latter's over 1.7 million merchants. The shopping expansion will allow Shopify merchants to make their products searchable and explorable in Google Search, Google Images, YouTube, Shopping, and elsewhere.
What does the Google partnership with Shopify means?
The partnership means — a storehouse of opportunity that Shopify merchants can now use to give tough competition to major advertisers and Amazon — who continues to power up its advertising investments in the eCommerce industry.
The integration will allow Shopify's merchants to become discoverable across all Google platforms and reach consumers via Google's pioneer services, like Google Search, Shopping, and others.
The merchants have to simply sign-up to enable their products to become discoverable in the "shopping journeys" of Google — which accounts for over 1 billion and transpiring daily via Google Maps, Google Search, Google Images, Google Shopping, YouTube, and Google Lens.
This dominant Google I/O 2021 announcement — experts opine to be a preparatory move on the part of both "search" and "eCommerce" primary to compete against Amazon — who is expanding its commercial query-related search ads and shaking the core of Google.
Continue reading below
Looking for the Right@ marketing advice for your Shopify Store?
Get started with a free 20 min consultation with one of our Shopify Experts
Schedule Now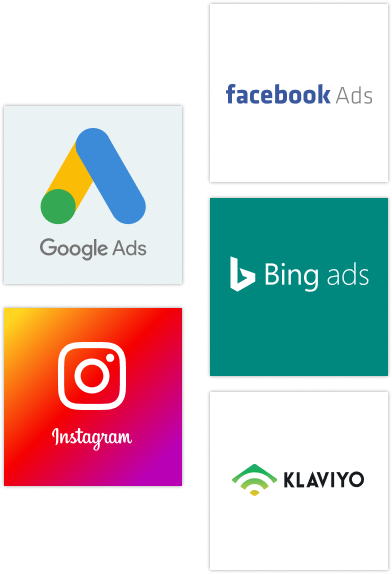 How can Shopify Merchants get their products discoverable on Google's services?
Though the specifics of the process aren't defined yet, it can be aligned with the fact that Shopify merchants can get their product lists within Google Search and its other services based on their annual interest and engagement rate.
Google is also evolving its eCommerce discovery avenue with "Shopping Graph." The integration will enable Shopify merchants to get linked with the "Shopping Graph," — which will drive Google users to their products via their product listings.
So, for Shopify retailers, the simplified integration process will essentially link them into this updated Shopping Graph, ensuring more Google users looking for certain products will find their listings.
Straight from the horse's mouth, "The Shopping Graph is a dynamic, AI-enhanced model that understands a constantly-changing set of products, sellers, brands, reviews and most importantly, the product information and inventory data we receive from brands and retailers directly – as well as how those attributes relate to one another. With people shopping across Google more than a billion times a day, the Shopping Graph makes those sessions more helpful by connecting people with over 24 billion listings from millions of merchants across the web. It works in real-time so people can discover and shop for products that are available right now." ~ Google.
According to Google, the company wants to invest in making more people discover products, learn about them and ultimately complete their purchases. It's all for an open network of shoppers and retailers to grow businesses by making them more discoverable to their customers than before.
Google's support for inclusivity has worked on two primary steps:
Elimination of commission fees
Free for sellers
However, the Google and Shopify integration does not include every storefront. It all depends on the Shopify merchants and their active involvement to make their products discoverable on Google. So, it's all aligned with search engine optimization and campaigning by Merchants to get listed.